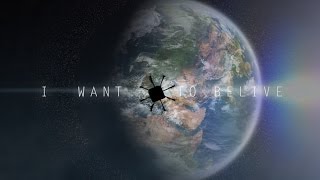 Будущее уже здесь.
21 июня 2014 года можно смело назвать днем Возухо-пицца-плавания. В этот день была осуществлена первая в мире коммерческая доставка пиццы по воздуху. Как отреагировали мировые СМИ на это событие? Подробности на канале
The future is here. Dodo Pizza company started the first commercial pizza delivery using copters. Everybody who previously announced about pizza delivery by copters was just shooting advertisement videos. We made business on it. We overcame technical difficulties and created an operating business model where pizza delivery is interconnected with the show and active sales.
How does it work? Dodo pizza salesperson walks around the park where city-dwellers like to promenade and offers to order pizza. He sells not just a product (pizza) but also a show because pizza will be delivered by drone - it will come out of the blue sky. A salesperson takes an order with a tablet. The order instantly appears on a tablet in the pizza restaurant kitchen. Then after some time a copter delivers pizza. It is lowered to the Client with special cable. This is the ultimate experience for a Client! This is the show, pizza delivery and active sales, all in one. Now Dodo pizza salesperson is taking orders every evening. It works! It generates profit!
Detailed information about Dodo Pizza company:
If you would like to receive a comment send your mail to @
Established in April 2011 Dodo Pizza started as one delivery-only store. As of July 1, 2014 there are 18 stores in 13 cities across Russia. Construction is going on in Brasov, Romania, where we plan to open our store in fall 2014.
We take advantage of the new technologies to build a "smart pizza restaurant" where cloud services form an integral part of business model. From the start we develop our own ERP system organized as SaaS to be in a competetive position. We combine IT and conventional fast-food process to revolutionize pizza business.
In June 2014 sales of the first pizza store in Syktyvkar totalled $200 000. Sales of the chain for June 2014 were $1 000 000. Total sales of the chain in 2013 were $6 000 000.

Категории:
Интересное

Теги: pizza, the, dodo, sales, and, where, delivery, пицца, order, with, show